Hieronder vindt u de Beta Motor accessoires, van zowel Beta als ook van andere leveranciers. De originele Beta Motor onderdelen vindt u onder 'Onderdelen' bovenaan deze website.
Het volledige assortiment van originele Beta Motor accessoires vindt u in deze brochure.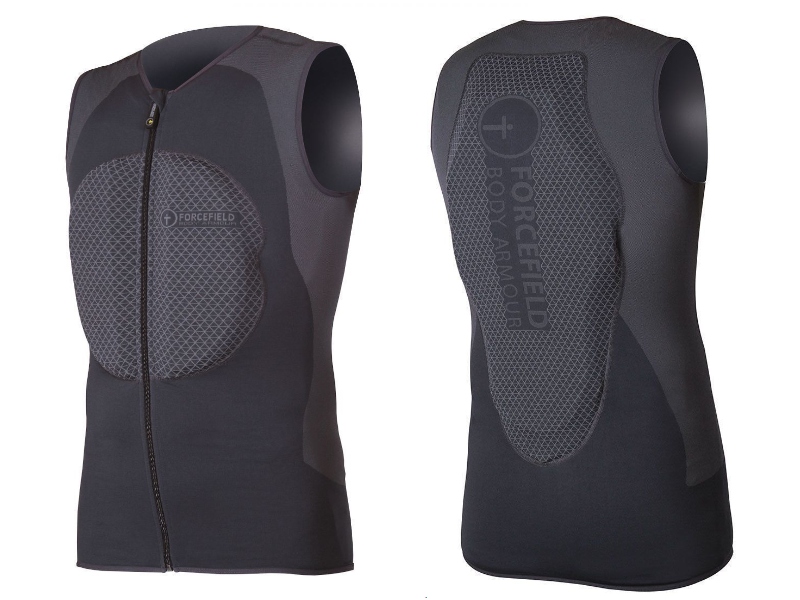 Omschrijving
The award winning Forcefield Pro Sub 4 back protector was designed to withstand greater impacts than any other motorcycle back protector currently available and at just 3.38kN transmitted energy when subject to the CE test EN1621-2:2003 Level 2, that aim was achieved and certified by testing specialists SATRA. Suitable for motorcycle racing, street riding or touring the Pro Sub 4 protects with the high shock absorbing material Nitrex Evo® which is highly efficient at absorbing energy as well as being soft, flexible and comfortable to wear with 3d moulding capabilities. Constructed with a removable & washable outer cover to give the rider the ability to keep the back protector clean and hygienic. It also makes the protector more flexible as it is not bonded at the edges, this in turn makes the Pro Sub 4 more comfortable to wear, a prime consideration in the design process of any Forcefield product. As with all Forcefield Body Armour® the Forcefield Pro Sub 4 back protector has RPT (Repeat Performance Technology) ensuring continued and consistent protection even after multiple impacts. Winning a prestigious Motorcycle News Product Of The Year award for its class leading performance the Forcefield Pro Sub 4 leads the way in motorcycle rider protection.
Prijs: € 139.00
<< Vorige
|
Terug
|
Volgende >>