Hieronder vindt u de Beta Motor accessoires, van zowel Beta als ook van andere leveranciers. De originele Beta Motor onderdelen vindt u onder 'Onderdelen' bovenaan deze website.
Het volledige assortiment van originele Beta Motor accessoires vindt u in deze brochure.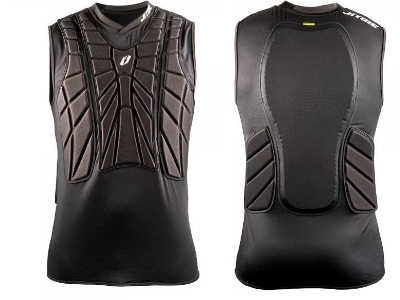 Omschrijving
Innovation‬ in trials is what the Jitsie brand is all about. Boasting top level materials and fabrics, the Jitsie chest/back protector sets the benchmark for top level trials protective apparel.

Features:
* triple layer innovative lightweight memory foam protector
* high quality lycra fabric for excellent comfort
* protective pads placed at the strategical spots
* wide cuffs around the neck & shoulders
* durable flexible print with Jitsie branding
Ook leverbaar in kindermaten, op aanvraag.
Prijs: € 109.00
<< Vorige
|
Terug
|
Volgende >>