Hieronder vindt u de Beta Motor accessoires, van zowel Beta als ook van andere leveranciers. De originele Beta Motor onderdelen vindt u onder 'Onderdelen' bovenaan deze website.
Het volledige assortiment van originele Beta Motor accessoires vindt u in deze brochure.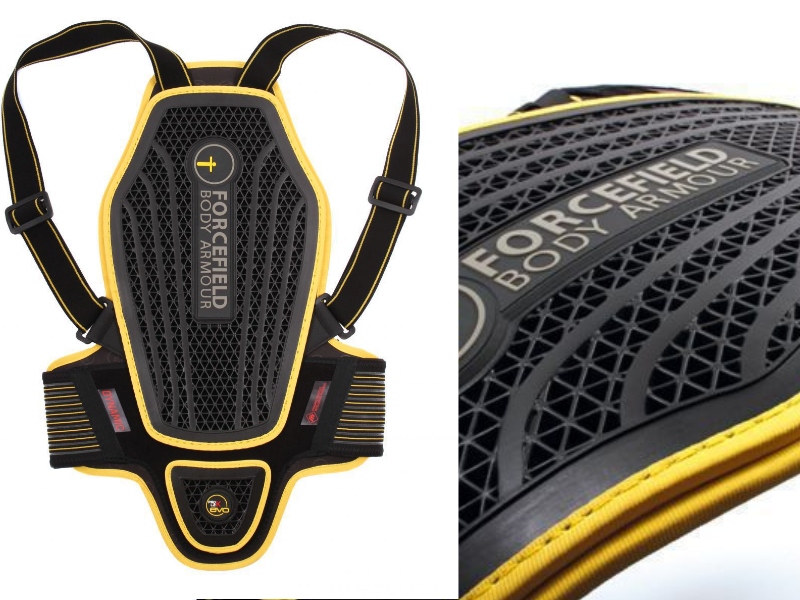 Omschrijving
The award winning and best-selling Forcefield Pro L2K Evo Dynamic back protector has Evolved into the all new Pro L2K (Kevlar®) and is now constructed using Kevlar® thread for increased strength and durability. Kevlar® has 5 times the tensile strength of steel along with high cut and abrasion resistance. Combined with NitrexEvo® a unique high-tech triangular shock absorbing material the Forcefield Pro L2K (Kevlar®) back protector is designed to be soft, flexible and comfortable whilst still providing maximum impact protection and conforms to, and exceeds the CE test EN1621-2:2003 Level 2 the highest possible level. NitrexEvo® provides Repeat Performance Technology (RPT) to ensure that even after multiple impacts there is no loss of protective performance and 3D moulds to closely fit the contours of the riders back creating the ultimate in all day comfort. The Pro L2K is constructed in multiple layers that are stitched and perforated in such a way as to allow partial movement of the inner layers. This movement has a dual purpose, to make the protector more comfortable by allowing it to mould to the body shape and to pump air through the multiple perforations to build up and ventilate between the back when in use. Fully adjustable shoulder straps and double waist adjustment ensure a correct fit for different body shapes and sizes. The ultimate all use motorcycle back protector from Forcefield Body Armour.
Prijs: € 149.00
<< Vorige
|
Terug
|
Volgende >>