Hieronder vindt u de Beta Motor accessoires, van zowel Beta als ook van andere leveranciers. De originele Beta Motor onderdelen vindt u onder 'Onderdelen' bovenaan deze website.
Het volledige assortiment van originele Beta Motor accessoires vindt u in deze brochure.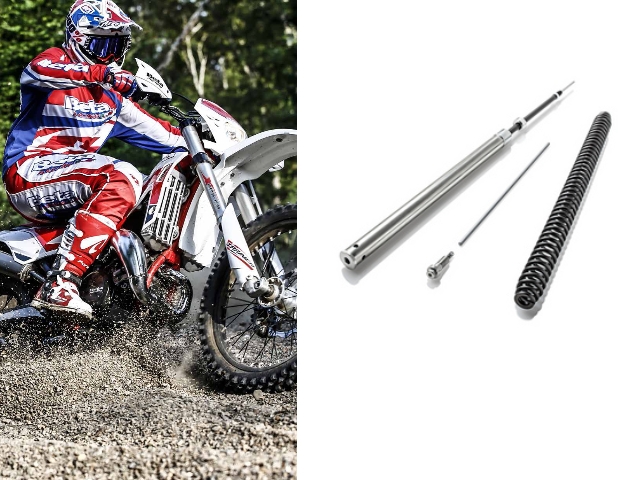 Omschrijving
Born thanks to the collaboration with RI6V Suspension that already provides the standard system, composed of the K9 spring - stiffer than the standard one (K8) - and cartridge with compression adjustment (screw for setting on the left fork leg) and dedicated oil (15W).
The new cartridge, thanks to its specially developed progressive system, allows it to adapt to all driving needs, as well as ensuring a higher trim, greater stability at high speeds without sacrificing comfort and increased grip qualities of the front wheel and the ability to absorb the most violent shocks.
It is a remarkable performance upgrade of the standard fork, suitable for all pilots who want a greater support of the front axle, even in difficult conditions.
Prijs: € 399.00
<< Vorige
|
Terug
|
Volgende >>