Hieronder vindt u de Beta Motor accessoires, van zowel Beta als ook van andere leveranciers. De originele Beta Motor onderdelen vindt u onder 'Onderdelen' bovenaan deze website.
Het volledige assortiment van originele Beta Motor accessoires vindt u in deze brochure.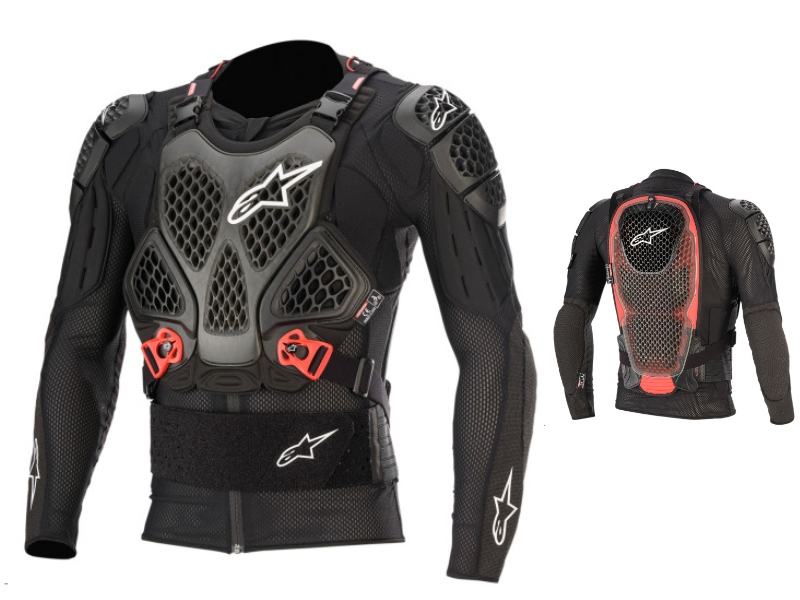 Omschrijving
Bionic Tech v2 Jacket
Slim fit stretchable fabric for a comfortable fit. Features a floating, highly ventilated and flexible rigid chest protector with flexible side wings that adapt to the rider's body. Central front zipper for a better fit and ease of donning. Additional front padding on the arms, sides and chest for enhanced roost protection. High abrasion resistant fabric on the arms over the protectors for additional protection. Height adjustable kidney belt for optimal levels of fit. BNS compatible with a removable back puck panel and elastic BNS cords on the shoulder straps. Cell technology back protector is highly ventilated and flexible for enhanced rider comfort. Water bladder compatible.
Prijs: € 249.00
<< Vorige
|
Terug
|
Volgende >>