Hieronder vindt u de Beta Motor accessoires, van zowel Beta als ook van andere leveranciers. De originele Beta Motor onderdelen vindt u onder 'Onderdelen' bovenaan deze website.
Het volledige assortiment van originele Beta Motor accessoires vindt u in deze brochure.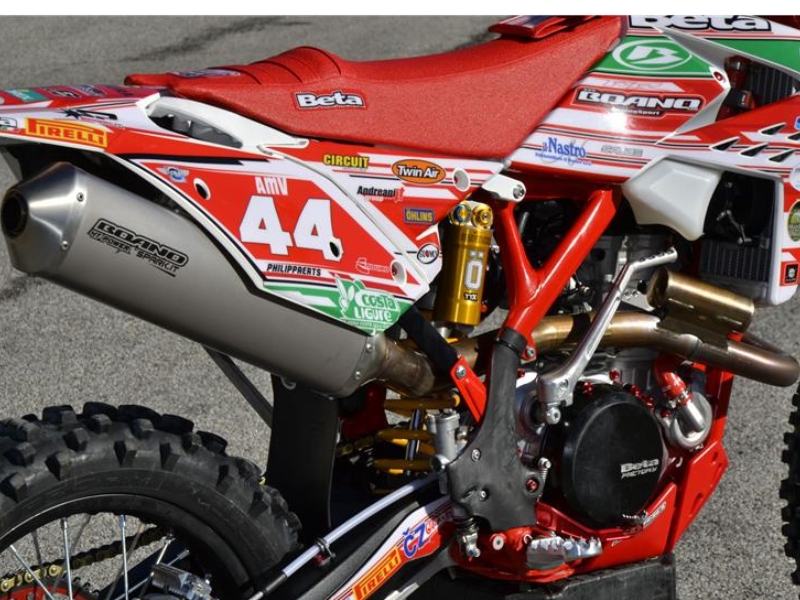 Omschrijving
Now available the complete exhaust Boano 4t-Power 2020, made in collaboration with Spark. The exhaust is made of steel and titanium for optimum strength and weight. On the primary collector there is a resonance chamber was positioned that in addition to lowering the noise also improves the bottom shot. Thanks to a dedicated study, this exhaust allowed us to achieve a higher performance while remaining in phonometric parameters set by the FIM.
Prijs: € 795.00
<< Vorige
|
Terug
|
Volgende >>